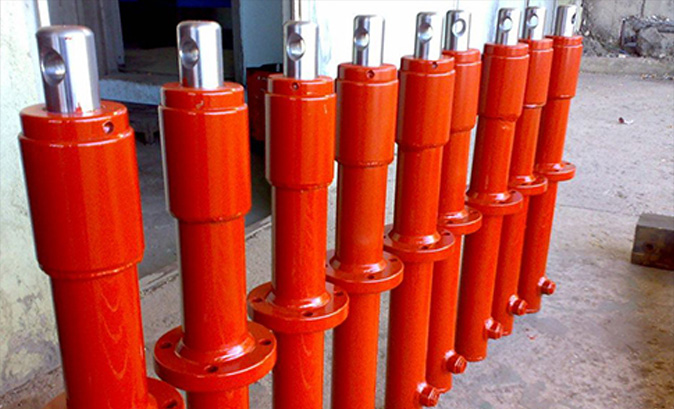 Heavy-duty industrial hydraulic cylinder fabrication and repair
Hydraulic Cylinders.
Now you can order the same high-quality hydraulic cylinders and cylinder parts we use to manufacture our legendary dump trucks and dump trailers!
JMH Trailers Inc. leads the industrial hydraulics service industry with a complete hydraulic cylinder repair facility and is fully equipped to repair, rebuild or custom manufacture both double and single acting hydraulic cylinders.
Contact us or stop by during normal business hours, and we will be glad to assist you in finding the right truck or trailer part to meet your needs.
Heavy-duty industrial hydraulic cylinder fabrication and repair specific to the following industries:
Press brake cylinders: cylinder repair and rebuild
Injection and molding machine: cylinder repair and rebuild
Commercial equipment cylinders: heavy-duty cylinder applications
Crane Cylinders: heavy-duty applications
Excavation equipment cylinders: rebuild, repair and custom fabrication
Backhoe cylinders, loader cylinders and bulldozer cylinders: repair & rebuilding
Some of our "in-house" hydraulic cylinder services include:
Custom manufacture of obsolete cylinders and obsolete cylinder parts
Ability to machine tubes up to 18″ in diameter and 16′ long
Re-chrome and repair of chrome shafts (chrome plating done by a local professional chrome plate service)
JMH stocks various sizes of custom dump trailer hoists available from: Stock Custom and HYCO with other commercial hoists available by order
Tightening clearance on packing glands and piston heads
Manufacture of replacement chrome shafts (English and metric)
Manufacturing of new glands and heads as needed
Honing of tubes up to 22″ ID and up to 16′ long
Polishing of shafts and tubes
True-up seal surfaces
Contact Mr. Ernie Lacombe – Hydraulic Cylinder Dept. Manager
Outside Pennsylvania: (877) 564-9597
Pennsylvania: (610) 562-8690
Fax: (610) 562-0658